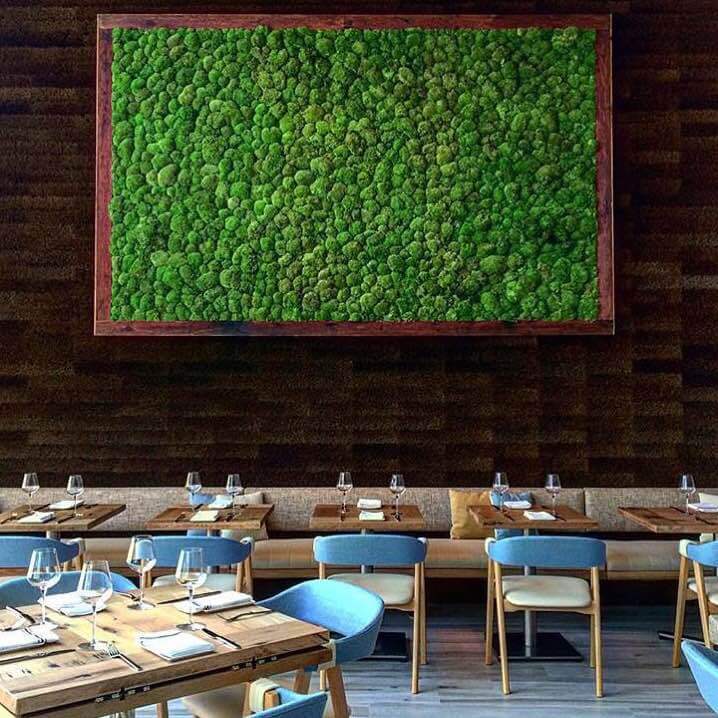 Halifax Restaurant Wall Gardens Project
Client name: Halifax
Location: 225 River St, Hoboken, NJ 07030
Concept used: Wall Gardens
Project Specifics:
– Bunmoss Wall Garden application
– Flat Moss, Bun Moss, Reindeer Moss, Hedera, Amarantus
– Planters with preserved plants on top of the bar
– 5-Years Guarantee
---
It took 3 different types of mosses, ivy, a perennial plant, an idea, a unique concept, crafty hands, experience, and dedication to completely transform walls and create the perfect green indoors for this client. Flowerbox Wall Gardens team combined the authentic beauty of Flat Moss, Bun Moss, Reindeer Moss, evergreen Hedera, and perennial Amarantus with the lovely interior of Halifax Restaurant. The client deeply cares about sustainable ingredients in their menus, so it's no wonder they wanted a sustainable and eco-friendly indoor decor to complement the experience they create for their guests. And just like how their chef puts his personal touch on the restaurant's offerings, we put our signature on the Halifax Restaurant's decor for an unparalleled, second to none experience of green indoors.
Moss Garden for Tranquil and Soothing Surroundings in Halifax Restaurant
We used three types of preserved mosses – Flat Moss, Bun Moss, and Reindeer Moss to bring the effect of calmness, serenity, and composure to the interior decor of Halifax Restaurant located in Hoboken, New Jersey. We designed this moss wall garden to the client's specifications and adjusted our unique concept to their idea and vision of how their interior should look like. The system we used consists of a fully customizable frame with preserved plants. We attached the plants at various points. The result of this project is an exclusive, original design made of preserved reindeer moss, preserved bun moss, and preserved flat moss.
Just by glancing on this moss wall garden, both guests and the restaurant's staff are mesmerized by its energizing greens and soft, velvety texture look. Staying around this preserved moss wall art makes everyone feel calm, happy, and invigorated. With great food, friendly and polite staff, and gorgeous, rejuvenating interiors, any guest will not only feel refreshed and renewed. They will want to come back soon and bring their friends and family.
The staff of Halifax Restaurant is additionally happy with a no-maintenance attribute of Flowerbox moss wall garden. There are no soil, no light, no watering, and no misting requirements for this moss garden. This means there are no additional investments in the restaurant's interior design. The spectacular moss wall art will stay fresh, vibrant, and stunningly-looking for 5 years, guaranteed!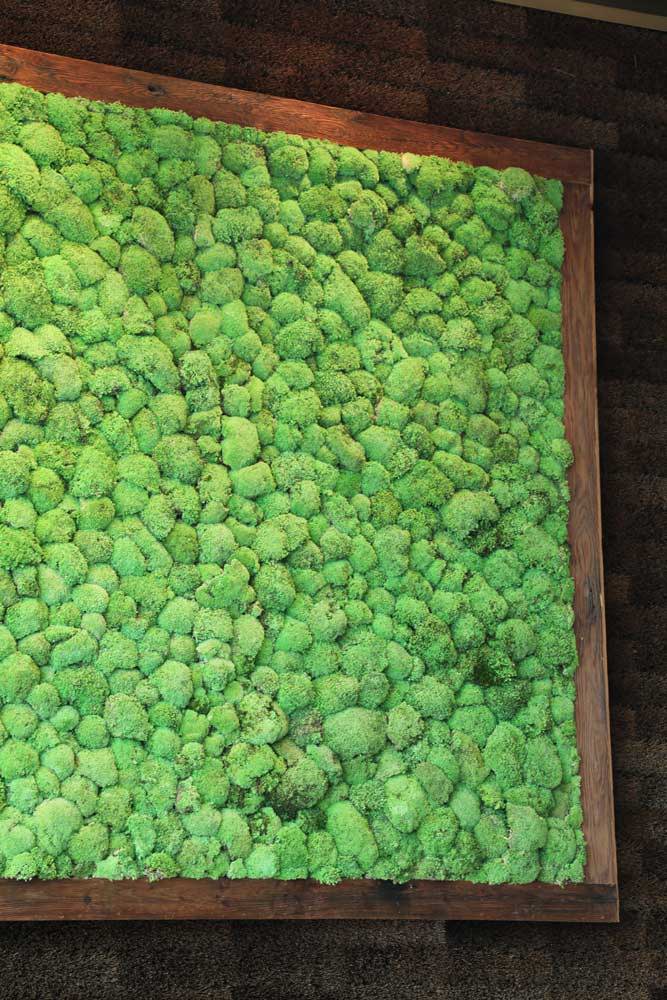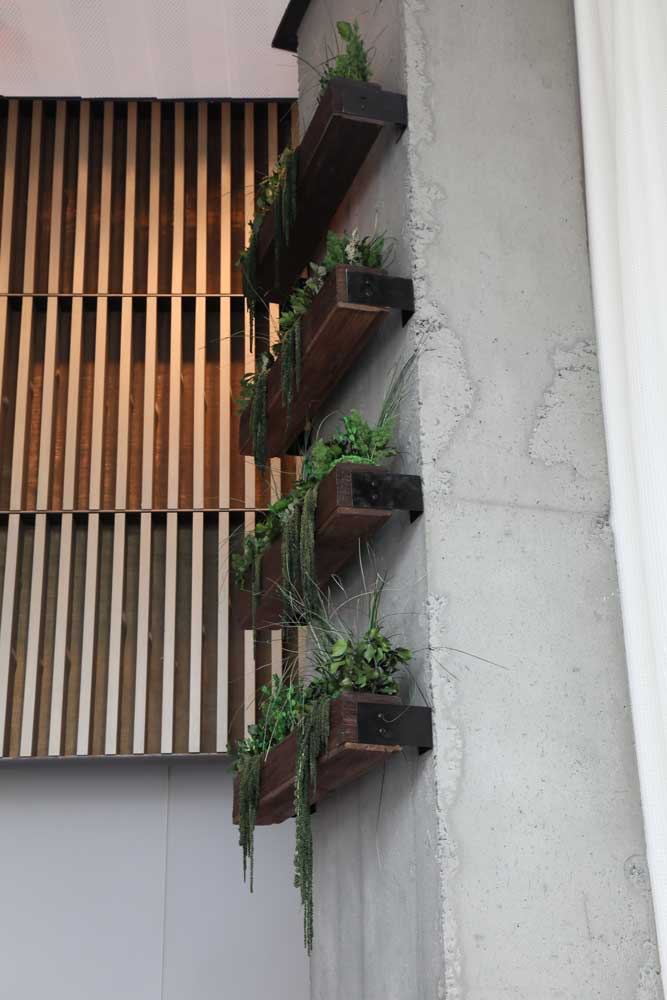 Architecture meets Nature for a Wall Gardens Elegant & Inspiring Experience
How to transform a regular restaurant wall into a beautiful and unique sight?
We carefully selected plants, put them in unique, rustic wood planters, and added our passion and love for the green interiors. When architecture meets nature, the results are nothing but spectacular! Interior design here is quite unique, combining concrete walls, metal, and rustic wood planters with green preserved plants. Guests of Halifax Restaurant feel naturally drawn into the space and fully enjoy nature's beauty indoors.
Beautiful Amarantus and evergreen Hedera ivy come together to create the perfect wall garden. All used high-end plants meet and harmonize in the floating rustic boxes planters located above the restaurant's bar. The plants are preserved to keep bringing life into the indoor environment of the Halifax Restaurant in Hoboken, NJ for at least 5 years to come.
Hire Flowerbox Wall Gardens for Your Next Wall Garden Project
We are happy and honored to be a part of the Halifax Restaurant innovative and creative project. Being able to put our signature on their interiors with our unique wall gardens, we continue to familiarize more and more people with our eco-friendly and sustainable design. Creating a unique decor using preserved indoor plants with Flowerbox unique concept and methods, was nothing but enjoyable! Preserved Flat Moss, Bun Moss, Reindeer Moss, Hedera, and Amarantus bring the beauty of nature indoors in an original way. Now, with our unique wall gardens, Halifax Restaurant in Hoboken NJ is an even more unique, nature-inspired place.
We are sure you are also inspired to transform your place of business or home interior. If there is something you'd like created, we would be happy to hear your ideas and work with you. Flowerbox Wall Gardens team offers amazing collaboration and top-notch customer service. Contact today with your ideas and questions!