Maintenance Free Indoor Wall Gardens - A Unique Concept Patented Worldwide
The Maintenance Free Wall Garden concept was first introduced to the US market by Flowerbox Wall Gardens. We are the leader in preserved wall garden technique and design with over 12 years of experience. We offer superior, premium quality, unique interior vertical wall gardens made of preserved plants. Our award-winning work perfectly completes any interior space, vitalizing it and giving it a sense of nature. It simply livens up your space! These eco-friendly, maintenance-free, uniquely designed pieces we can provide for you in 32 countries. Flowerbox Wall Garden's know-how and proprietary technology have been continuously improving to obtain and secure an exclusive and reliable product. Eco-friendly, non-toxic, pet-friendly, biodegradable interior vertical Wall Gardens are made from plants that go through a patented preservation process. It keeps their color, texture & vitality ensuring a long-lasting impact.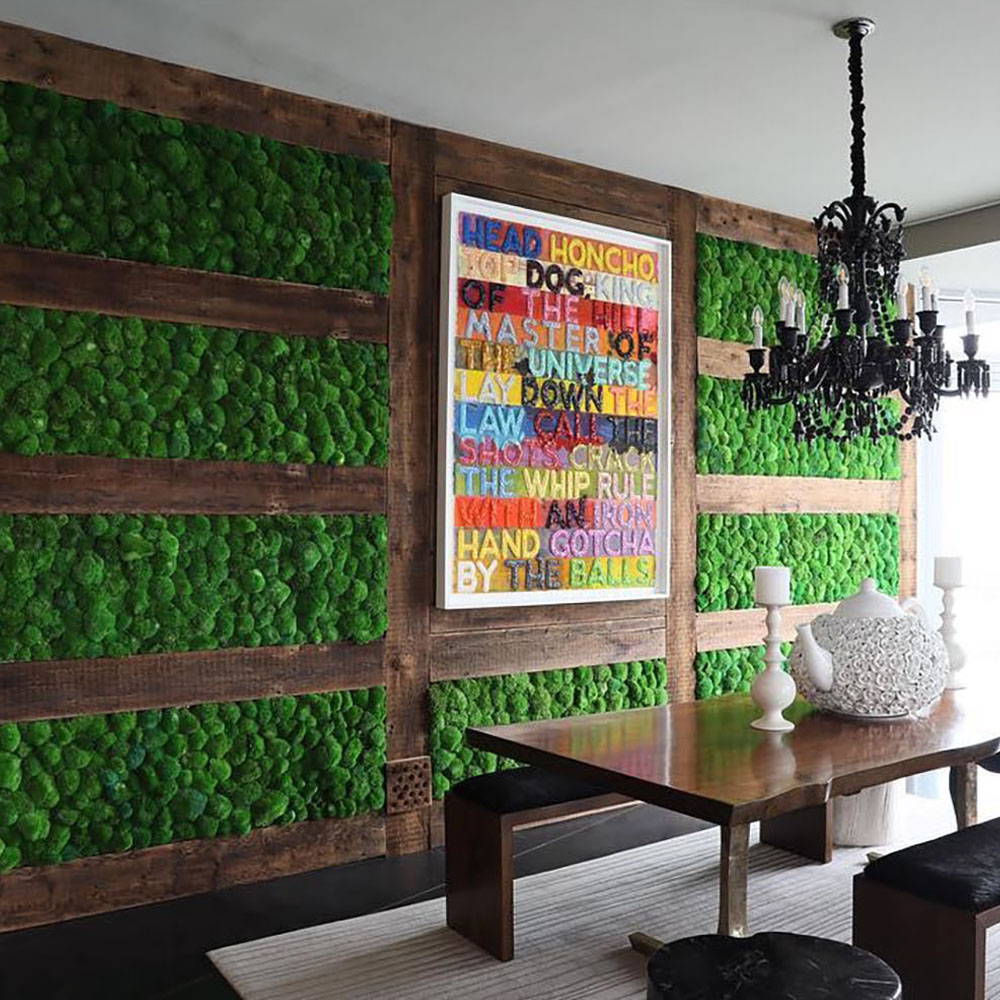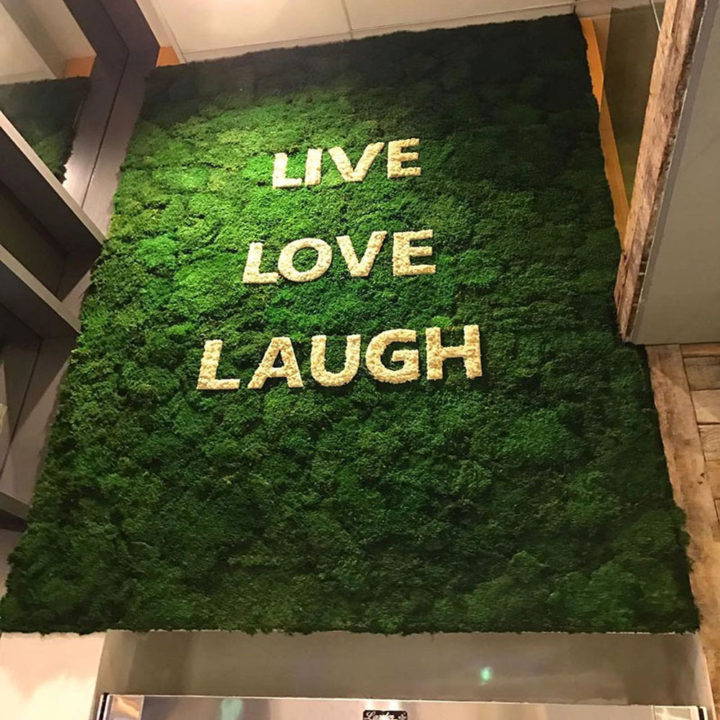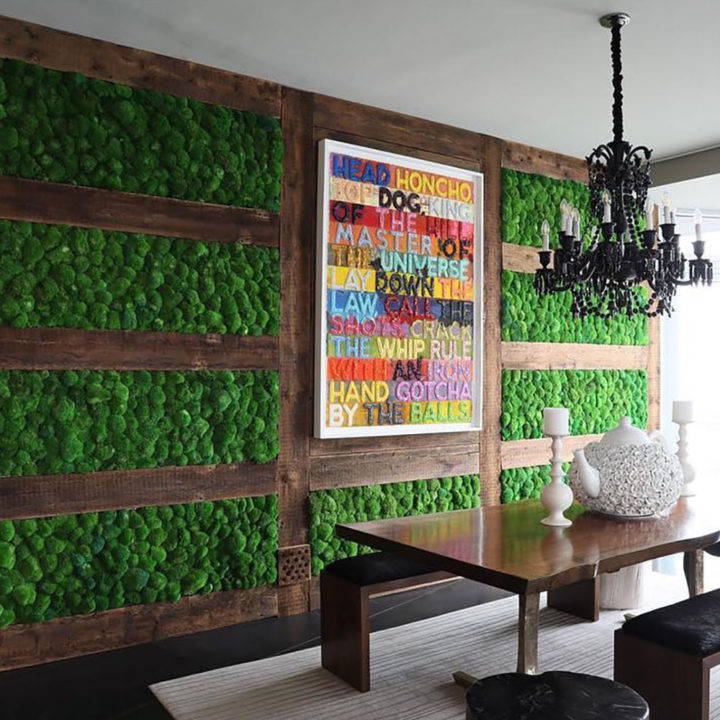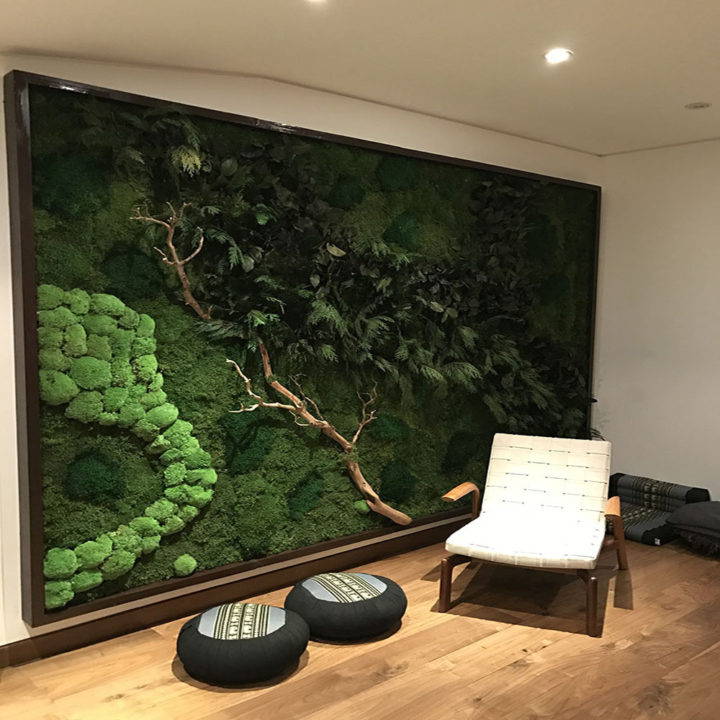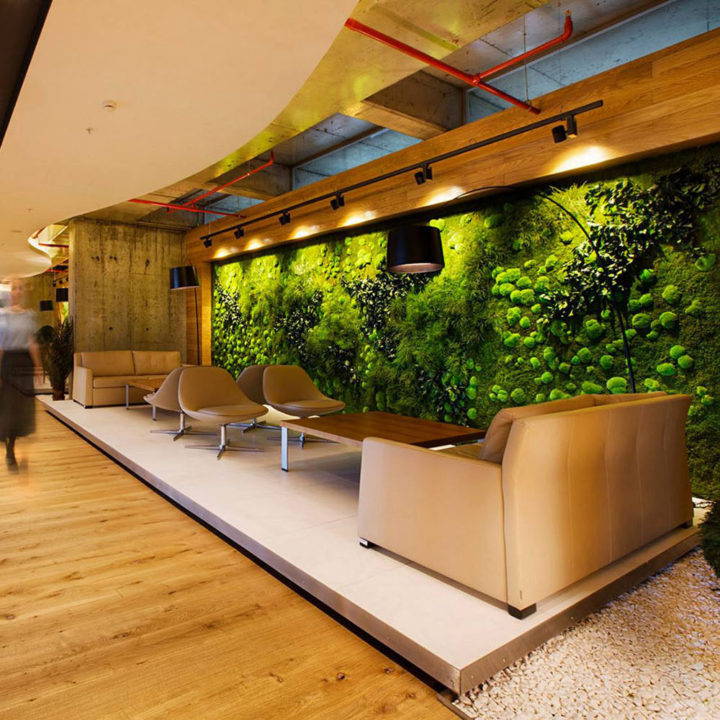 The preservation process allows us to create a unique product that combines the best of two worlds: the unique beauty of a natural plant combined with the aesthetics of an indoor object. We provide the natural look in unanticipated places, through the custom designs and artwork of Vertical Gardens, Maintenance-free garden Moss Walls and unique plant arrangements. Unlike living wall gardens, preserved Flowerbox wall gardens are maintenance free garden installations created with preserved plants that require no water, no sunlight, and no soil, and retain their vibrant, fresh, natural look for a long time. They are an ecological answer to the ancient human longing to be among nature and its recuperating benefits. Whether it is a preserved plants panel on your office wall or a small moss piece on your living room table, just looking at it will make you feel its calming effect. The sustainability aside, these artworks are more economical since they don't require additional maintenance and care, no dirt under your fingernails and overall significantly lower carbon footprint in comparison to artificial plants and freshly cut herbs and flowers. All fully customizable, perfectly crafted into your company logo or your significant signage. Giving you the natural look & feel every time you're around it. Take a look at our product range and contact us for your piece of nature indoors!
Wall Gardens
Interior vertical wall garden options by Flowerbox complement your interior design with a touch of nature. Each piece is handcrafted by Flowerbox skilled technicians, using the highest quality materials that conform to all US building requirements and regulations. All plants and signage are attached by hand to ensure first-rate, supreme results. These artworks are all made to order, creating a lasting impression of the beauty of nature. The indoor preserved plant pieces are fully customizable and can be found at some of the most prestigious buildings all around New York City, and all across the States. These maintenance-free garden fragments of nature, designed into works of art, preserve their freshness for a long period of time. Interior vertical wall garden installations having been made out of preserved plants require No Water, No Soil, No Light exposure, but will make you feel natural in the most uptight, gray, and monotonous environments. They will make your boring office into something beautiful, alive-like and different. Let nature inspire you with every look at our preserved plants wall gardens. They will give life to your indoor decor and will ask nothing in return. They can accommodate the neediest of designs, being maintenance free garden options and easily adjustable to even most complicated and demanding ornamentation and signage. The preservation-free vertical gardens can be attached to the interior of any building structure. The system itself consists of a fully customizable frame with preserved plants attached at various points. Perfectly shaped landscapes mimicking the natural beauty of the outdoors, bringing nature within indoor space. Natural, vertical, preserved plants walls bring life into the indoor environment alongside significant savings. You don't have to worry about monthly maintenance recurring fees such as for living walls (simple gardening and the hardware up-keeping costs). Add a touch of green to your home or office space with preserved vertical wall garden. For any and all inquiries please contact us and schedule an appointment for a Green Consultation!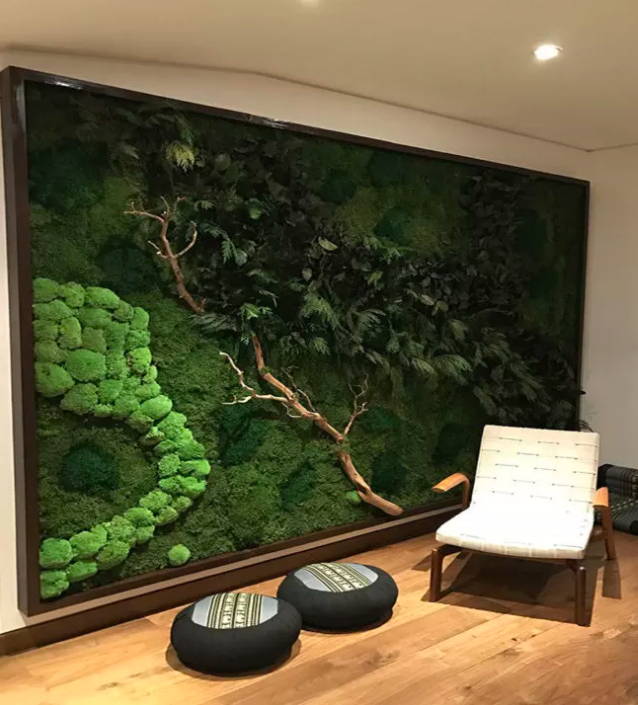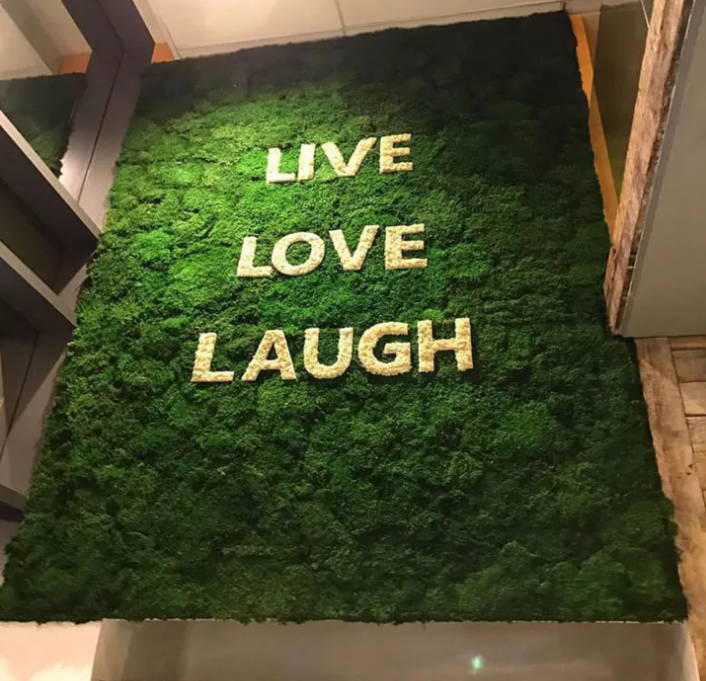 Preserved Moss & Flowers
Preserved moss is one of Flowerbox Wall Garden's most popular products for the interior décor of homes, offices, restaurants, different types of businesses, etc. This artistry is used to decorate vertical surfaces in any type of indoor space. At Flowerbox Wall Gardens, we have a variety of mosses that are very popular in interior design, though flat moss is normally the type used for vertical gardens.
From flat moss, bun moss or reindeer moss to ferns, exotic & tropical plants, vines and grasses, tree branches, forestry and flowered foliage, we offer more than 50 kinds of high-end preserved plants, flowers and other green elements unique and sustainable interior decoration and design.
These non-vascular preserved plants have a very vibrant green color and don't have leaves or stems. Extremely popular for interior décor, especially on walls and vertical gardens, moss wall art is the perfect element for breaking the seriousness of a space. They are also the perfect means for providing freshness with a touch of nature to interior areas. They represent vitality and, above all, freshness. Ideal for creating a mini oasis of beautiful serenity, interior vertical wall garden moss walls are a modern interior décor trend with an ancient history. A thousand years ago, Buddhist monks cultivated moss on stones and walls. It was considered as an essential element of harmony, a symbol of age, and tradition, that facilitated deep-though and quiet, quality self-time that inspires meditation. Natural plants and flowers are harvested in their prime to capture their most vibrant look and then preserved by replacing their sap with a glycerin-based stabilizing solution. Preserved plants and flowers retain their original color, form and softness for many years. Because moss is a very versatile product, it is easily combined with other moss wall decor products. You'll just love how it perfectly blends with other types of plants and flowers, for example. There really is no limit as to what we can design for you from moss wall art. It's nature brought to your walls, all across the country! If you are interested in custom sizes or pieces, please contact us for details! Flowerbox Wall Gardens team will be happy to take on your project.